The single map - where are our users
This is a map showing where the single people live in the U.S. On the west coast, especially the south Bay Area, the number of single men surpasses that of single women. On the other hand, there are more single women than single men living on the east coat.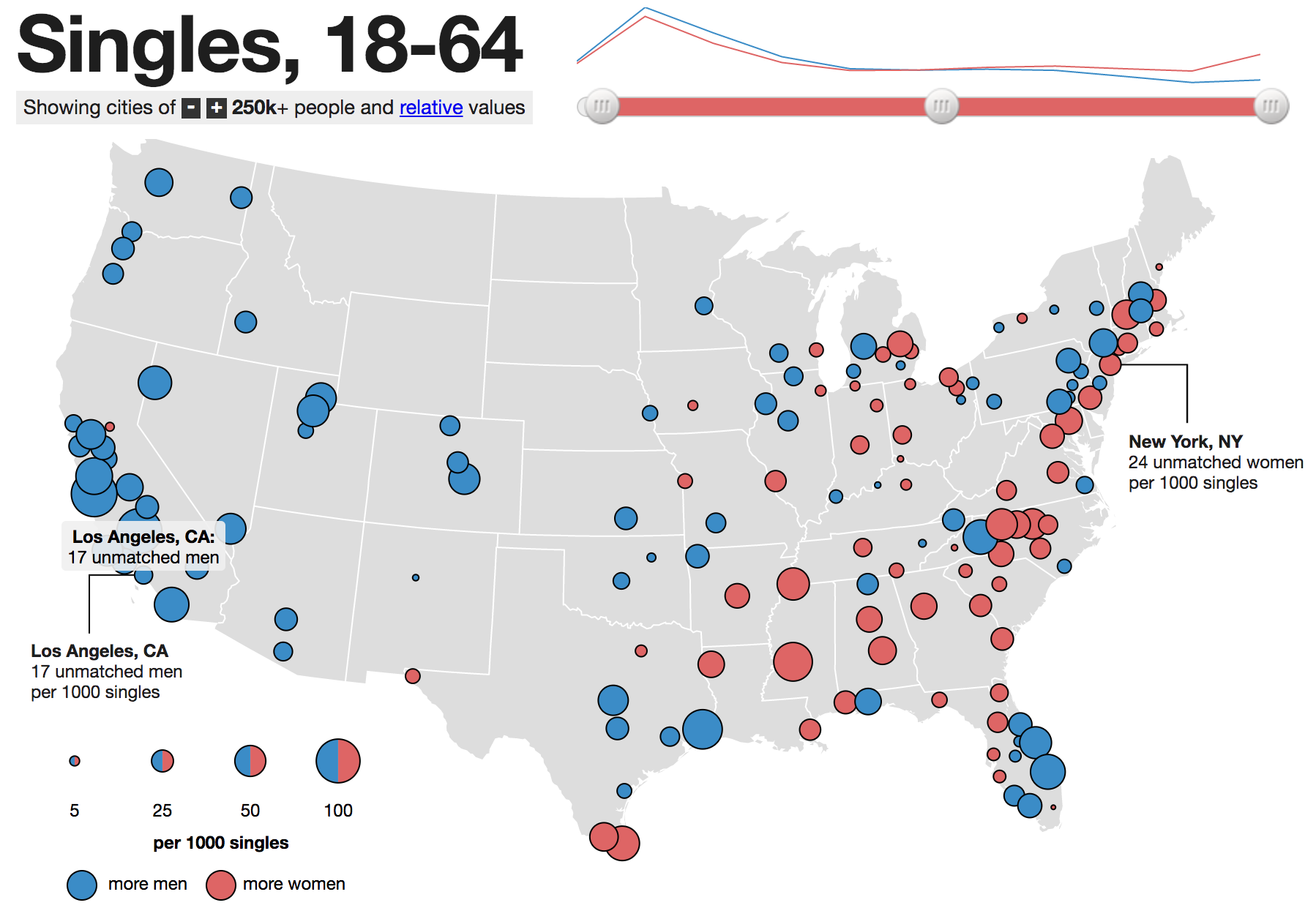 How Do People Meet Their Significant Others
How do people meet their significant others? Maybe the data can tell us an answer. The most common way is "through friends in common", the second is "out in a social setting", the third is "through work" and the fourth is "Online dating website or app", which is 9.4%. And the fifth is "Social media", which is 5.8%.
It seems that only less than 10% of singles use traditional dating apps. But we also see that people often meet their loves in events where they can engage in inter-personal communication. So we decided to encourage our users to chat without the influence of first appearance, and let their personality show their true selves.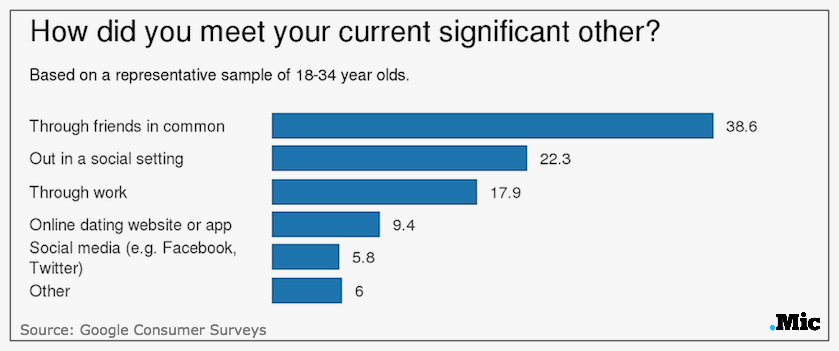 Popular dating apps in app store
In the current market, there are two types of similar products. One is the "serious dating" type, which is designed for people seeking serious relationships. Users on these sites usually need to fill in tons of information to build a complete profile of themselves.
The other is the "casual dating" type, which include apps like Tinder. This type of apps requires a limited amount of information from the users, because its primary goal is to help users find and get dates quickly, in which case looks play a more important role.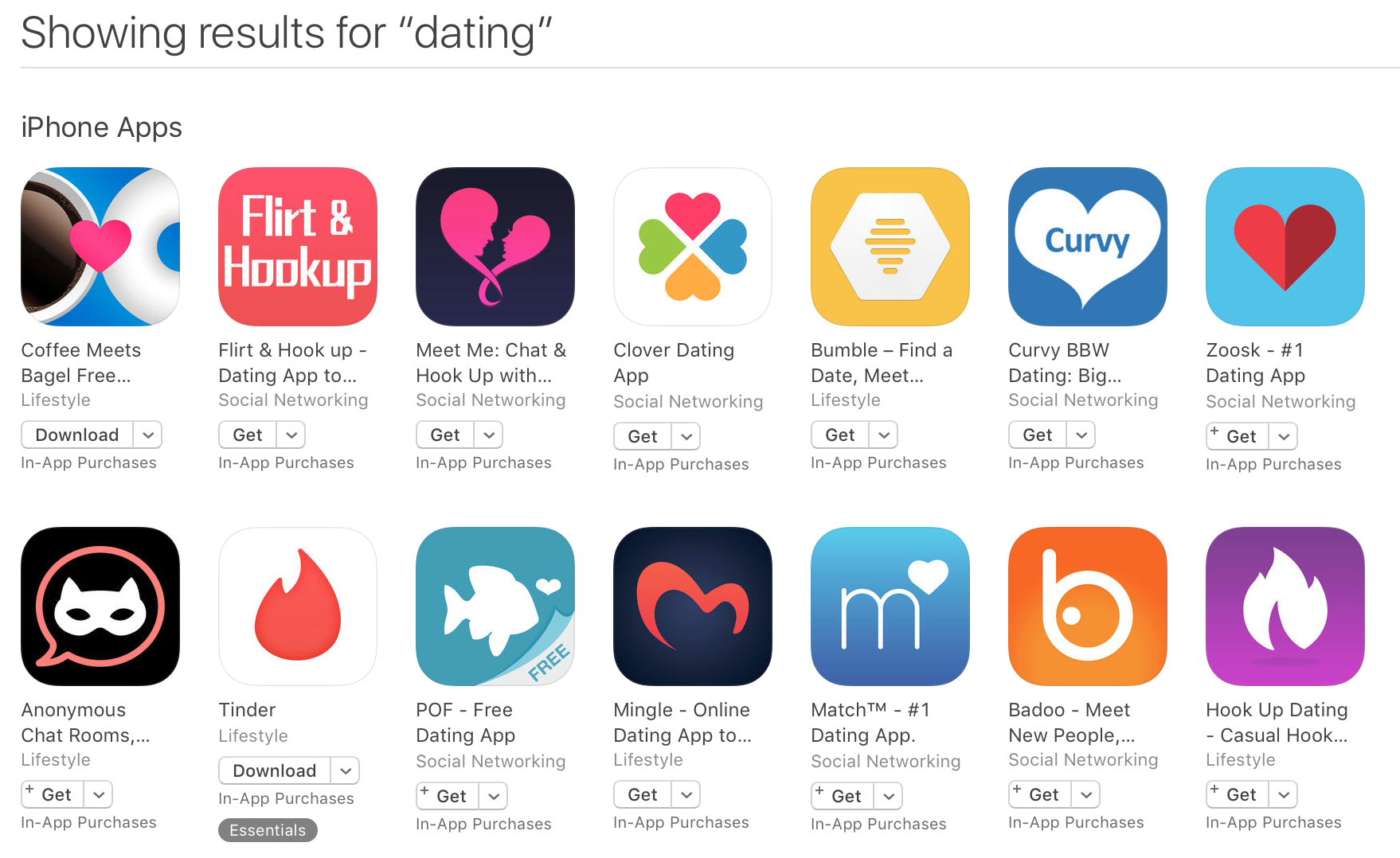 Who are using these apps
From the data below, we can see how different types of apps appeal to different users.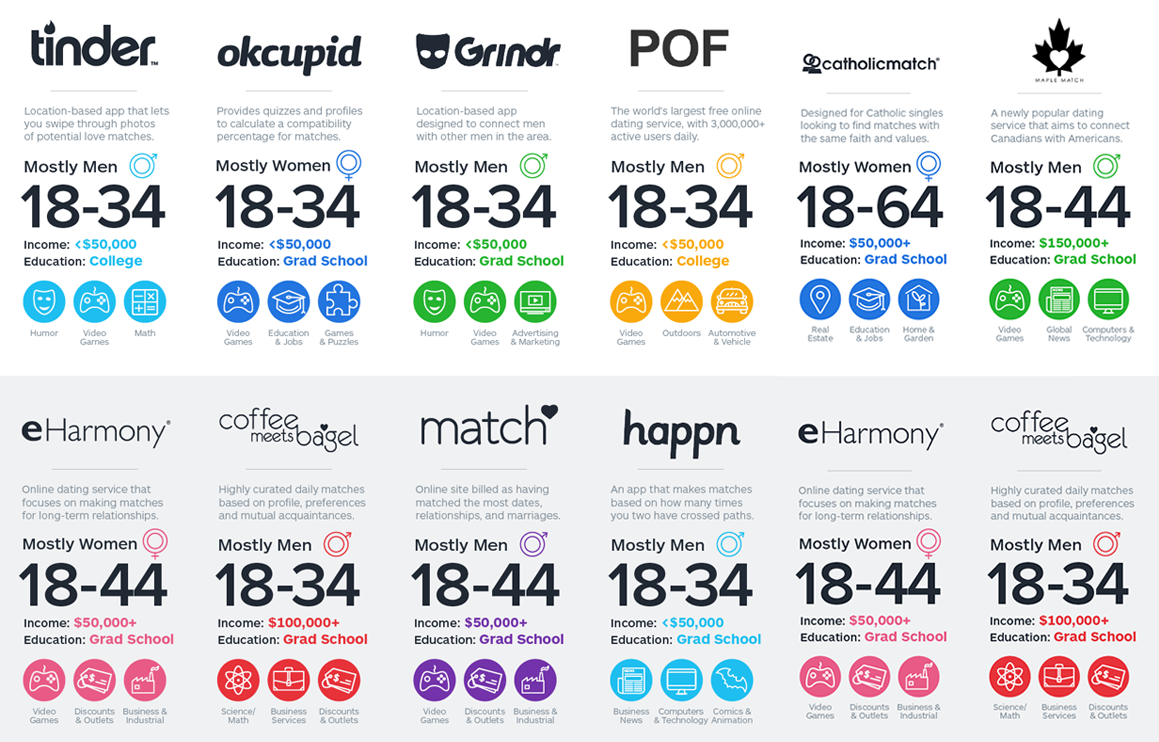 By synthesizing the data above, we get basic result about who are our potential users. Where are they, and how they perfer to meet people. Then I utilize the data results to build persona and user journey.
What does data tell us
Female user prefer "serious" apps more than "casual" casual apps.
Young people prefer "casual" apps, especially male users.
Online dating apps are not very attractive to young female users.
Female users prefer apps that can find long-term relationships.
Female users trust apps that give their more initiatives.