On-site interviews - understand people's problems
Shadowing the real users on site is always fun and very valuable. I can get more feedbacks than I expected. For example, the guy in the right image. We talked about our products almost all day long and I was surprised by the way he operated our product - it was way more efficient than I thought, which gave me a lot of inspirations.
Example questions:
What do menu managers do when they are building a menu from scratch?
What do people do if they want to change an item's modifier options?
What do people do if they want to track item inventory?
What do people do about the menu before the event?
What do people do when they want to edit a menu item price during an event?
We also try to define users' psychological feeling in the user journey.
When and where they feel happy or unhappy about the product.
The stress level they experience when building a menu.
The amount of time they spend when building a menu, etc, etc.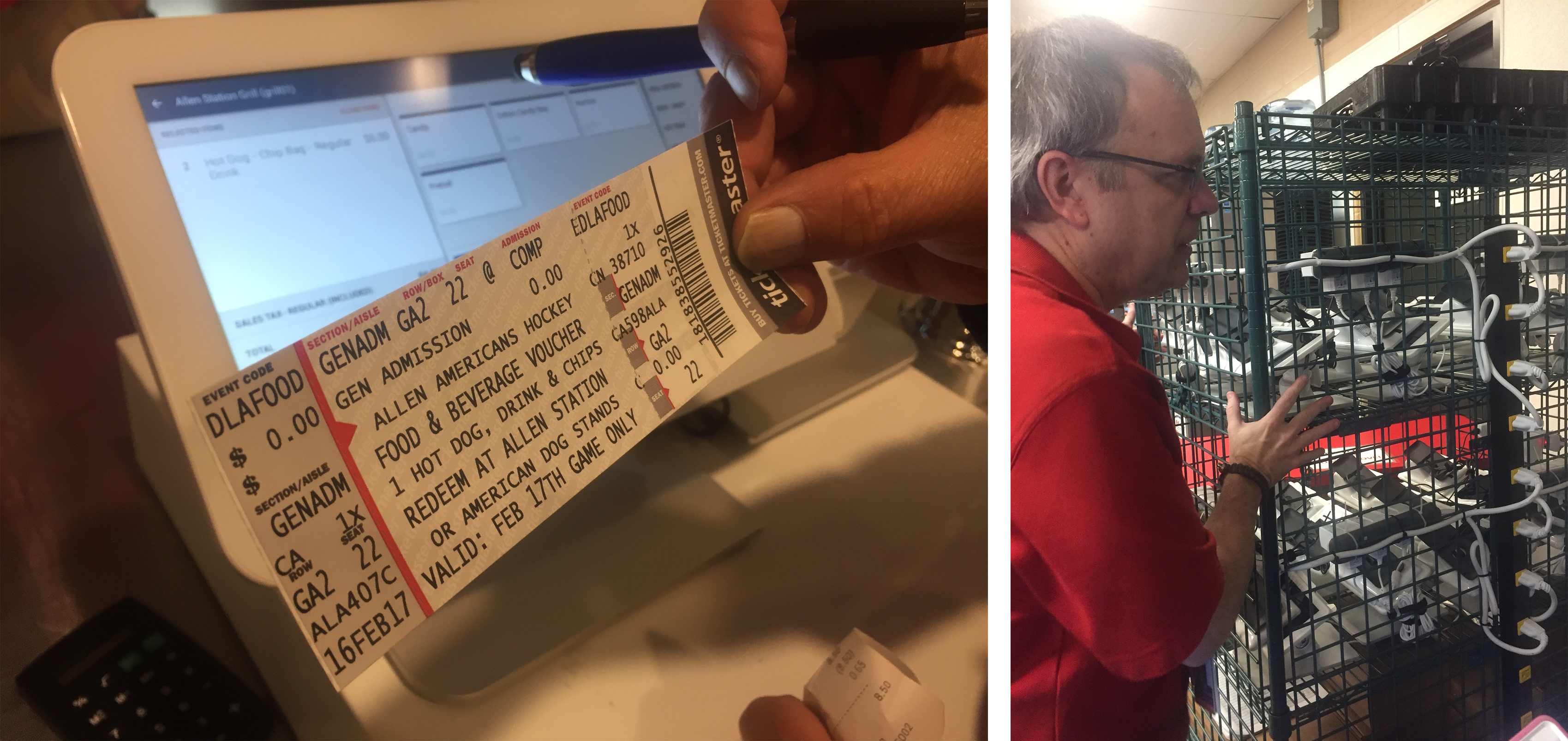 Research similar products
To compare various solutions, I did a lot of research about how other products solve similar problems. SquareUp and Shopify are two products that give me a lot of inspirations. Also, some products that are not related to the industry are valuable. The design patterns they use can often enlighten us in coming up with our own solutions, such as Google Tag master and Stripe.

Research across the current product
I cooperated with the PM and the product lead to shuffle our old information architecture and reorganized it into a more reasonable structure. We built a new user journey based on that, and redesigned design patterns to make it smoother and more user-friendly.