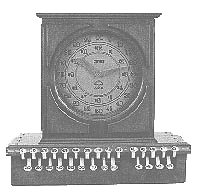 The history of POS is surprisingly long. The first cash register was invented on November 4, 1879. Even if this was almost 150 years ago, the core values that the POS devices can deliver not changed much.
The functions of the earliest models were simple: people only wanted to use them to take orders, put money in the drawer to prevent stealing and calculate sales. And for the people who are in charge of the venues and stores, they can utilize these machines to make sure sales, cost and revenue match up each other.These still remain the main goals of POS devices today.
Since the main usage of POS devices stayed more or less the same over time, some questions naturally emerge: What is it about sales today that is different from it was 150 years ago? And what are buyers' expectations of a modern POS?
The modern life is incredibly fast-paced, and there is little patience for a sluggish transaction. Consequently, it should be a priority for the service provider to get work done faster and easier than before, so that their customers can go home early to watch Lady Gaga jump from the roof in a concert. On the other hand, the implementation of automated procedures on a POS terminal can translate into lowered cost and fewer mistakes for the provider. The data that are accumulated over time can also be utilized for analytics that lead to better business decision making, such as sales prediction, inventory management and so on.